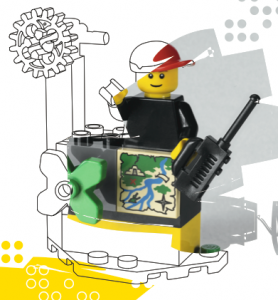 Agile Games are more and more used… What do we mean by Agile Games ?
An Agile Game is a game that you can play with a team. Usually the game has quite simple rules. The interactions between players during the game give you a great learning experience.
It is related to Serious Gaming. It's quite simple. The Human Being learn very well when he plays. More and more games are used in companies, during trainings, during coaching sessions… to learn and experience.
E.g. The XP Game is a game that you can play with your team to introduce a new way of estimating, doing teamwork and make predictable plans. The fact that you are playing put all the participants in action and allow them to raise some lessons.
There is several Agile Games about various topics such as leadership, team work, how to do a software architecture, how do we « self-organized » us,…
Agile Games are an emergent concept (not so new actually) in which I'm very interested.
In 2011 there will be 2 main conferences about Agile Games
Play4Agile
When ? 18th -> 21st February 2011
Where ? In Germany
Website: http://www.play4agile.org/
Agile Games 2011
When ? April 14th -> 16th 2011
Where ? In Boston (USA)
Website: http://agilegames2011.com/
.
I plan to be there at both conferences ! I really want to go deeper into Agile Games this year !
Cheers 😉
Bruno.