CSM – Certified Scrum Master® (EN)
The Certified ScrumMaster® (CSM) course is a 2 days training to get the CSM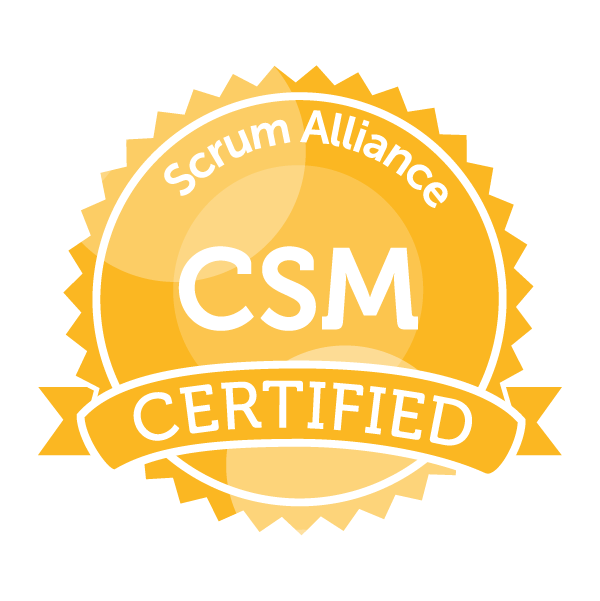 Certificate. This training will make you understand:
How to handle, SCRUM, the most used Agile method.
Why SCRUM works.
How to implement SCRUM in your particular business.
For who ?
Anyone who could be directly or indirectly invlolved in Scrum projects. Projects Managers, Managers, Analysts, Developers, Testers, Architects, Product Managers, future ScrumMaster, IT Manager, Team Leaders, Management Board,…
If you are completely new to Scrum or if you are already experienced, you will leave this trainings with many insights and practical point on how to use and implement Scrum.
Content
Please note that a part of the content will be customized to the wishes of the participants, also taking in account their feedbacks during the training.
Principles et values of Agile and Scrum.
History of Lean, Agile and Scrum.
Product, Vision and Business Value.
Product Backlog and requirements.
Roles of the Scrum framework. Characteristics, authority, responsibilities.
Meetings and Activities of Scrum.
Artefacts (or deliverables) of Scrum.
Relative estimations and release plan. Scrum estimating and planning.
Visual Management and other tools.
Initiate a project using Scrum.
Advanced topics. These subjects will be chosen by the group, e.g Scaling Scrum, Scrum and fixed price, Scrum with an offshore team, etc…
Benefits of this training
In addition to learning a method that can satisfy the customer, satisfy the company who uses it and boost the team motivation. Are also included in the training:
Breakfast, Lunch, coffee breaks
Course documentation and a book about Scrum
The Scrum Alliance certification test and the CSM certificate
A 2-year membership of the Scrum Alliance, providing access to many Scrum resources
PDU credits needed for PMI certification
Pedagogy
This training will switch from clear explanation of theoretical concepts to interactive discussions, practical exercises and workshops. Students will influence a part of the content of the courses. A part of the training is also used for open questions and specific cases. Which makes each training different and customized to the group.
Certification
After attending this course, you will need to pass an online exam to receive the Certified ScrumMaster certificate from the Scrum Alliance. This test has 35 multiple choice questions on the topics that are discussed during the course. Our trainer will explain all details about the certification process and guide you to the necessary materials to prepare for the test.
About the Trainer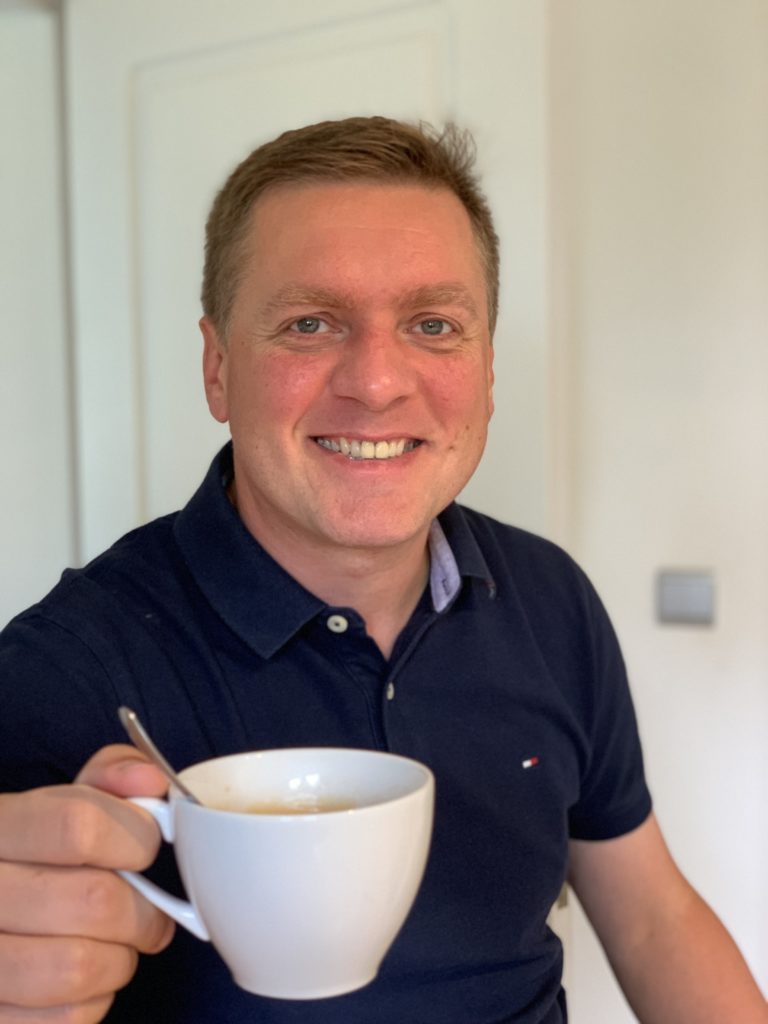 My name is Bruno Sbille and I am an Agile Coach and Trainer. I am also Certified Scrum Trainer (CST), which means I can teach the Certified ScrumMaster (CSM) from the Scrum Alliance. I am the only one Belgian trainer able to give this training in French, I train also in English.
I use and teach Agile and Scrum since 2006. I'm passionate about these methods and I helped many companies from different sizes and from different sectors to implement them.
I am an active member of the Agile Belgium and France communities. I'm an organizer of Agile conferences (Agile Tour Brussels, Scrum Gathering) and I am also speakers in Agile conferences such as Agile 2013, Le Scrum Day, Agile France, Scrum Gathering Paris, XPDays Benelux, Agile Tour,…
In addition to my interest in Scrum, I teach and use also subjects like psychology, coaching, people management and various creativity techniques. I am also a Life Coach and a Therapist.
Schedule
The training is given in 2 days, each day schedule is:
8.30 – Welcome and breakfast
9.00 – Begin of training
17.00 – End of the day
When is this training ?
Check this page to see all open dates: Training Agenda.
This training can also be given in-house, in your company or in a place of your choice with only members of your company. Contact me if you need more detail.
How should I register ?
Choose a date via the Training Agenda and send me an email with these mandatory informations:
First Name
Name
Email
Mobile Number
Company + invoice details
VAT
Any other question ?
Contact me and let's have a chat.
Regards,
Bruno.[:]