The Agile Belgium Community is calling for speakers for the Agile Conference: Agile Tour Brussels 2013. This event will take place on the 27th of September in Brussels Belgium.
Deadline for submission: 20th of June 2013
What's Agile Tour Brussels?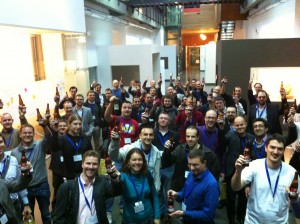 It's the 2nd edition of the conference Agile Tour Brussels. Last year we gathered attendees and speakers from Belgium, France, the Netherlands and Switzerland to share our passion for Agile. The purpose of this conference is to gather in one place Agile practitioners and people wanting to know more about Agile.