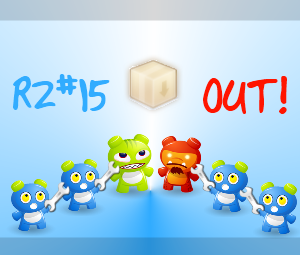 March 19, I was in Toulouse France for the Agile SigmaT13 conference. Goal of SigmaT is to develop an Agile community in the "South-West" part of France. To do so, they make different actions, promotion meetings and conferences.
This conference was indeed a very nice experience for me.
14.30 I arrived at the university of Toulouse. My mission find my contact Claude Aubry. Claude was there, show me the place and invite me to meet the IceScrum Team.
IceScrum
IceScrum is an J2EE application for using Scrum while keeping the spirit of a collaborative workspace. It also offers virtual boards with post-its for sprint backlog, product backlog and others.
I was there for their Daily Meeting, Good news Relase2 Sprint#15 is on his way. I personally think that this is a great opportunity for IT student to take part in an open-source project.
Then we chat a little bit waiting Laurent Carbonnaux who is also member of the association.
The evening
16H The conference begin…
First keynote is named "Refactoring your Project Manager" by Hervé Desaunois. Interesting, he knows what is he talking about, and share some nice values with me.
Then the speaker is David Gayerie. He speak about FitNesse, a tool to automatize acceptance testing. Nice open source tool !
Then it's my turn, my presentation was Making 2 Web portals using Agile methods. This presentation was the opportunity for me to give feedback and lessons learned on a project. This project was for the Belgian administration and took 18 months. This project was made using SCRUM. Presentation is about 3 different aspects:
How was be able to work in a Scrum mode. In a "not" Agile company.
How to bring your client to use Agile ?
Lessons learned using Agile and Scrum
Vidéo of presentation
I liked the organization. We had 3 beamers and an efficient time tracker. Interaction with people was very well organized. We had an Q&A session and the possibility to join a drink after the conference.
I was positively surprised by by the "community" aspect of the conference. Those guys truly believe in Agile principles and used them at the client's place. I was so sorry not joining them after at the restaurant…maybe next time ?
"THANK YOU TOULOUSE :-)"
Slides

Bruno.
This content is published under the Creative Commons Attribution-Noncommercial-Share Alike 3.0 Unported license.