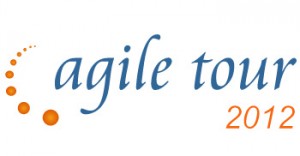 Dears,
The Agile Belgium Community is calling for speakers for the Agile Conference : Agile Tour Brussels 2012. (Date 26 October 2012 – Brussels Belgium)
The purpose of this conference is to gather in one place Agile practitioners and people wanting to know more about Agile.
We would like this event to be an Agile Belgium community gathering.
To submit a session, we ask you to:
– Create an account on the agile tour website http://agiletour.org