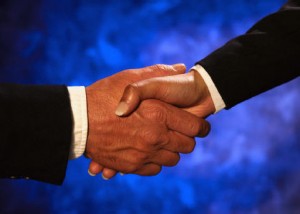 So there it is, you've discovered Scrum! You've talked with other colleagues or friends, you read a lot of blog and articles. Your stuff is ready, you read books until you felt asleep. You have selected a project that you could … no … that you want to achieve using Scrum! You are so ready !
Mmmm just a little detail to be … budget, and often there is the fall. Indeed, on one hand, Scrum and Agile methods can be attractive for people working in IT, on the other hand, they may seem incongruous or strange to decision makers (CEO, Sponsors, CTO, Customer ,…). Now, dear Scrum Master to be, it is precisely these people that need to be convinced of the usefulness of this method. Because it is these people who will decide whether to allocate the budget for this project.
A real business opportunity
My last project was for the Belgian public sector…yes you know…Belgium…right here
I was there originally for a consultancy mission to produce a call of tender for the creation of two Web portals. We made the specifications in collaboration with the client but when comes the estimated budget (over € 2,000,000) the customer indicates that we did not have that amount. The problems never come alone, we were increasingly confronted with another problem: the length of the procedure of the call of tender. And to top it off, for reasons of its own, the client needed to have "something" 7 months later.
Following this to save time on the invitation to bid, my manager offered me to use another procedure, faster but more risky. At that time I told him about Scrum. I told him about the method not in terms of daily scrum, product backlog and sprint review. I simply explained that I knew a method that could deliver in 6 months "something" that can go live. So I sent him a proposal of a "composition of team" on the needs of our project:
* 2 people with a profile of experienced Analyst Developer
* 1 person with a profile Webdesigner
* 1 person with a profile of Architect
* 1 Scrum Master (me)
* 1 person with an expert profile in Geolocation
The budget available for the project was fixed, so we decided to set up a joint team of internal and external people. We still had to "translate" the specifications to a series of User Stories reflected in our product backlog.
Results so far:
* For our client a success story at a much lower budget
* For our consulting firm, several consultants on the project for one year and a half
* For me, have been successfully used Scrum and to fill the customer expectations
Compromises
If you are a married guy/woman or have a girlfriend/boyfriend…you'll understand this topic
Okay i apologize for the macho style
You get it right, if you want to be able to achieve a project using Scrum / Agile you will need a GO from a person generally unfamiliar with these methods. The main challenge will be to make your sponsor, customer and you agree on a set of mains prorities to achieve and not on a list of very specific features (because the product owner may change his mind).
Feel free to discuss with your customer in terms of constraints: Budget, Planning, Features. In our example we have agreed with our client a fixed deadline, a fixed budget but asking him to "negotiate" on features. And you know what? What a coincidence.. It is mainly one of the asset of Scrum
Feel free also to compromise … Your client may have already methodology in place, and maybe he has spent a lot of money to specify some standards of project management. If you are "forced" to produce certain document: Project Charter, PID, Progress Report. It is good practice to negotiate like this: ok I'll make your documents and methodology on your side you agree to follow some Agile/Scrum principles ?
If you do not have the commercial or business talent do not hesitate to seek advice from a project manager, a coach or why not one of your business manager in your company they will give you excellent advices on the best way of "make it happend" to a client.
Finally you can also reassure your client by running a pilot project. Then choose a small project with very little risk. Success on such a project will certainly lead you to other opportunities.
Because, ultimately the idea behind it is to use a method that bring more sense in the company and use this method to serve customer needs … no? "
Good luck to you fo all your achievements!
Bruno.
Ps: The two Web Portals we have achieved using Scrum and Agile methods: in french and dutch: Portal Brussels Mobility and Public Spaces
More info:
Agile Software Development: Why should your business care?
This content is published under the Creative Commons Attribution-Noncommercial-Share Alike 3.0 Unported license.