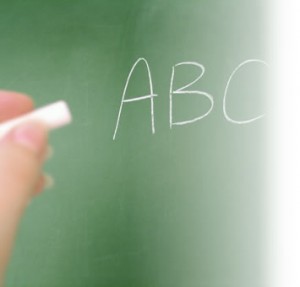 A few months ago, via a comment on our Scrum Video, i met Jim. He is teacher in University (North Carolina – USA) and asked me if we had a "copyright free" version of our Scrum Video. Indeed Red Hot Chili Peppers, music on our Scrum Video is blocked by youtube, for a copyright issue. After some emails, i learned that Jim was teaching Agile and Scrum courses at University in collaboration with one of IBM's leaders for their use of Agile.
Personally i was very happy to learn that future consultants, project managers, developers,… can be so soon in touch with Agile techniques.
So we did a new version of the video with another songs. And a few days ago, i've learned that the video, this blog and the project we have achieved is now part of a homework given to students ! See attachment below, Section 4.
I'm glad that a teacher use different support (Video, Internet, Blog,…) to make a homework more dynamic, interactive,… hmmm let's say "Agile" ;-)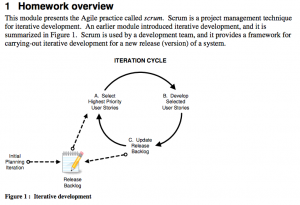 If you want to contact Jim here are the coordinates
Jim Yuill – jimyuill at pobox dot com
Find here the new version of the video Scrum Methodology an Agile Movie (HD).
Cheers
Bruno.

This content is published under the Creative Commons Attribution-Noncommercial-Share Alike 3.0 Unported license.