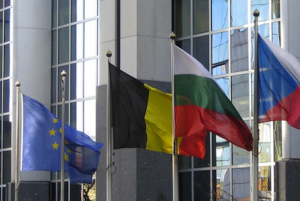 Dears,
I'm happy to announce that, together with the Agile Belgium Community, we are organizing an Agile Conference in Belgium. The Agile Tour Brussels 2012.
The Program of the Agile Tour Brussels is now online ! Description of sessions are available.
We have very nice sessions and great speakers from Belgium, France and Netherlands ! You can check our speakers profiles.
This conference will take place in Brussels on the 26th of October.
The Registrations are now open. You can buy your ticket via the "Register" link on our website.
The early bird program is sold out, so tickets are now to the price of 100 eur vat excl. We have a limited amount of available tickets so don't wait to long to register.
All information: Program, venue, prices,… are available on our website: http://www.atbru.be
As we are a non profit organization and doing this on our "free" time, you can also support us by spreading the word to your contacts or via your (social) networks.
Thanks in advance and see you there,
Bruno.
This content is published under the Creative Commons Attribution-Noncommercial-Share Alike 3.0 Unported license.