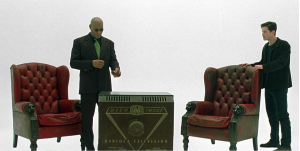 A few months ago, I was trainer for a training program. Theme was The Video Game Industry. It was organized by a Belgian Video Games Studio: Fishing Cactus. I was in charge of the project management course (using Agile and Scrum). Indeed Scrum is the most used method in the Video Games Industry.
After a few months, six students have created their own studio: Atomic Turtle Studio. Drip, their first game is already available.
In this video, you can see them "in action". And mostly, you can also see Scrum in the real world. You can even hear the word "Scrum" around 1'43". Video is french speaking. (Vidéo Tele MB – Mons Television)
I'm also writing a Blog post on Scrum and Agile in the world of Video Games…
Stay tuned !
Bruno.
This content is published under the Creative Commons Attribution-Noncommercial-Share Alike 3.0 Unported license.