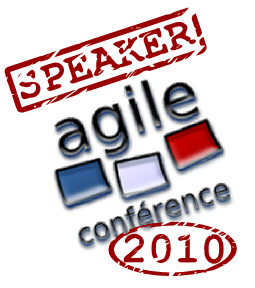 On May 31th and June 1st, the  French Agile Conference will take place in Paris. This Conference is formerly known as XP Days France.
I will be honoured to give a keynote named "Agile and NLP (Neuro-linguistic programming) The eyes, ears and feelings…"
A few words about this keynote: NLP is a new and "young" branch of psychology. NLP became famous because some Tv Series like CSI or The Mentalist speaks of it.
Far of the myths within those episodes, NLP is really a box of tools which will help you to succeed in your (Agile) Projects.