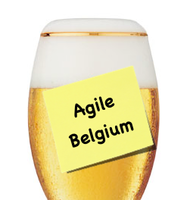 Almost one year ago, Marc Lainez took a very nice initiative for the Belgium Agile Community. He launched the Agile Belgium Drinkup.
What's the Agile Belgium Drinkup ? I will quote what you can read on the invitations:
This is an informal meetup of the Belgian Agile and Lean community. Come after work and meet people you usually only meet at conferences. Anyone interested in Agile or Lean can join.
I've been there a few times and it's really interesting to meet people from different companies, disciplines.
The 30th of May it will be our 1st anniversary. #abdup (official hashtag) will be one year old.