[English version below « Agile and NLP: eyes, ears, feelings and the dramatical triangle »]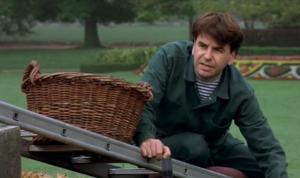 Voici mon retour sur la conférence Agile France 2010. Cette conférence a eu lieu en juin 2010.
C'est l'occasion aussi de publier la présentation sur mon blog (voir plus bas).
Cette Keynote a été filmée et le film devrait être publié sur le site d'Agile France.
Mon feedback:
J'ai aimé
L'endroit de la conférence, propice à l'échange
L'équipe technique très pro qui m'a bien aidé pour la première session
Les différentes présentations, particulièrement celles d'Alexandre Boutin, Pascal Van Cauwenberghe et de Guillaume Duquesnay
Les différentes personnes que j'ai pu rencontrer entre les sessions
Les débats
J'aurais aimé
Avoir les présentations de la conférence online sur le site d'Agile France
Voir les différentes sessions qui ont été filmées
Voici les slides du Keynote donné la première journée:
Le monde change. C'est la réflexion que je me suis fait après ma participation à Agile France. Quel bonheur de se retrouver avec autant de personnes qui partagent mes interrogations. Mettre du sens au sein des projets, des entreprises. Répondre à la question du « Pourquoi » je fais ce projet ou ce métier.
Quel plaisir lors des sessions interactives de rencontrer autant de personnes actives et curieuses de choses nouvelles. De discuter entre deux sessions avec des gens et se dire « tiens ils sont comme moi ». De rencontrer autant de personnes qui veulent partager et donner envie. De rencontrer des gens qui n'ont pas peur de sortir des sentiers battus et de proposer des approches audacieuses (et efficaces) à base de choses délirantes comme « un post-it », « un dessin » ou un « jeu de société ».
Pour tout cela, merci aux organisateurs et aux participants.
Oups…pardon…
Pour les Auditifs: veuillez lire ceci à haute voix:  » MERCI A TOUS ! »
Pour les Kinesthésiques cliquez sur ce lien: http://www.youtube.com/watch?v=vr3x_RRJdd4
Pour les Visuels: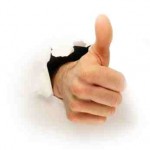 Bruno.
Agile and NLP: eyes, ears, feelings and the dramatical triangle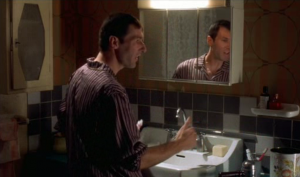 This post is my feedback on the Agile France conference . This conference took place in June 2010 in Paris.
It is also the opportunity to publish the presentation slides.
This keynote has been filmed and the movie should be published on The Agile France website.
My feedback
I have liked
The place, nice for exchange and chats
The technical team who helped me for my keynote
The different presentations especially those from Alexandre Boutin, Pascal Van Cauwenberghe and Guillaume Duquesnay
Different people I've met between the sessions
Debate
I would have liked
To have the slides from the different presentations
See the filmed presentation
Slides of the Keynote (1st day):
After this conference I was thinking, « The world is changing ». I was so glad to meet so many people who shared the same values and the same interest. I've met many people with the same concerns than I have myself. Put some sense in the company, in the project. Answer to the question « Why » am I doing this ?
It was really fun during iteractive sessions to meet so many constructive, active and « curious of discovering new things » persons. It was nice chatting between 2 sessions and to have AHA moments like… he is like me ?! It was great to meet so many people willing to share. To meet people not afraid to try new crazy (but efficient) stuff. With tools like a postit note, a game or a drawing.
For this thanks a lot to the organizers and people present this day.
Yup…i'm sorry…
For « Auditory » persons: please read this loudly:  » THANKS A LOT ! »
For Kinesthetic people clic this link: http://www.youtube.com/watch?v=vr3x_RRJdd4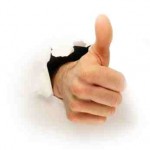 For the Visuals:
Bruno.
---